I was looking forward to getting my heads finally bolted on but when I dropped the Cometic MLS HG onto the deck I noticed the coolant passage doesn't line up well with the galleys. The DS seems to line up a bit better than the passenger side.

I have an OEM HG on hand so I snapped a few comparison photos. The passages on the MLS HG are definitely smaller. In my case they are blocking about 1/3 of the coolant galley.

I hope to open these up to match the block, but I don't want to bitch up my new HG so I figured I'd ask around before I tried a dremel. Not even sure if my little drum sander bit will fit in there? I wouldn't even think about drilling these.

Thoughts / suggestions?

The obvious is use OEM. I went with cometic (+0.006") to keep the timing/cam geometry close to stock due to the heads being decked a fair amount so I plan to go with an MLS. I probably should have sprung for the tomei.

And now the photos: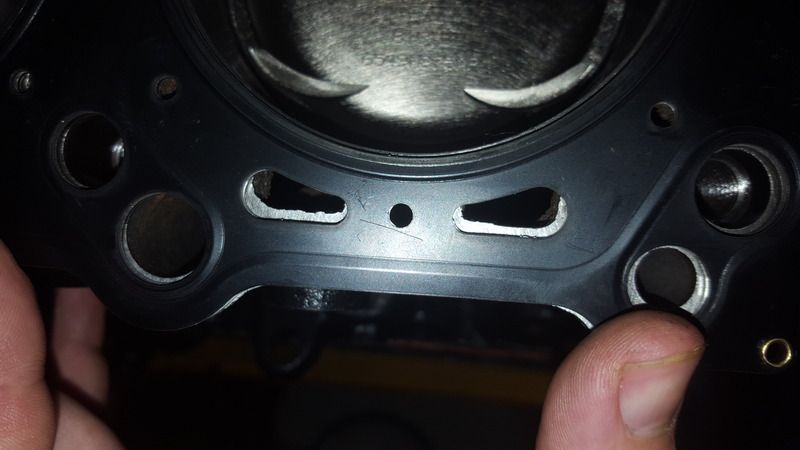 And compared to OEM HG... Cometic is underneath.