You have to start with something. What are you tuning with?

Here are values for a 91TT, the same values are used in all years that use an 8bit ecu, even JWT tunes, and doesn't matter what the injector size is either so you want to leave these values alone if using stock coil packs. If you change them you'll risk burning up the coil packs.

To see the percentage for the duty cycle use this formula example...
15(dec) x .3333(multiplying factor) = value(in %) or 5.0

Here are the values in dec as seen in my nissan data voice software tuning manager.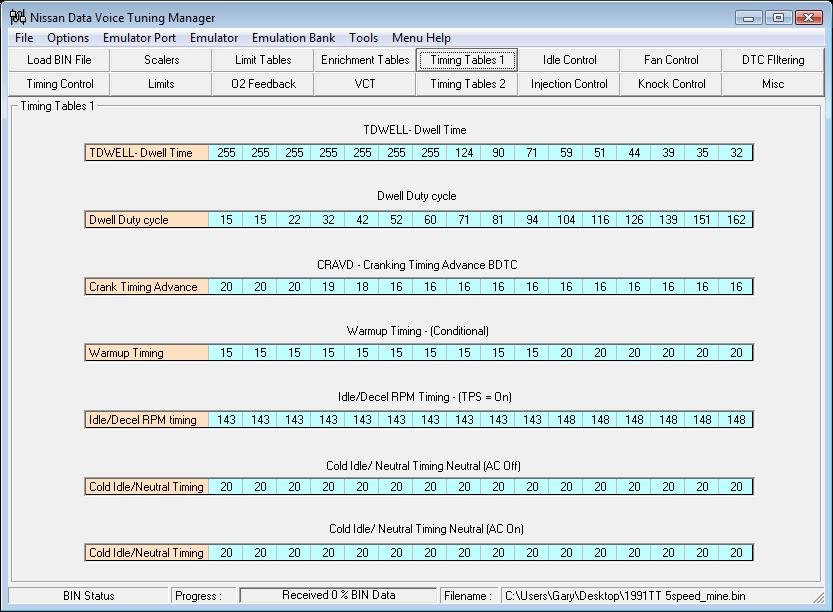 Hex values in the bin file viewer.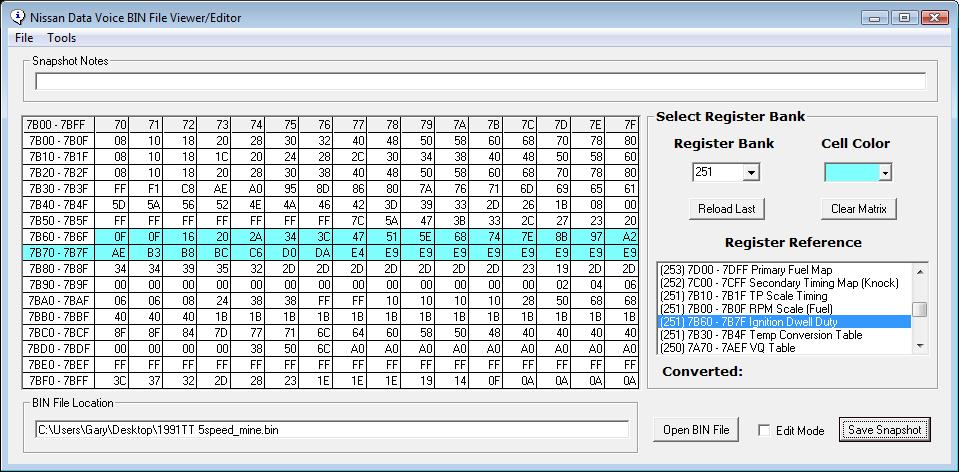 To convert the hex value to dec just use the windows scientific calculator.
example.
enter hex value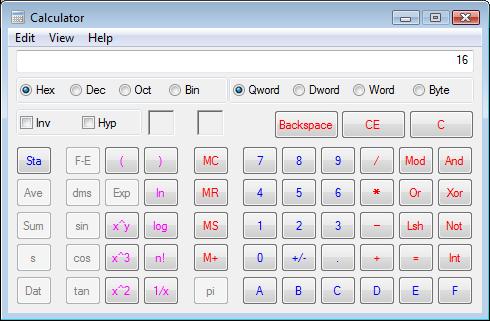 click dec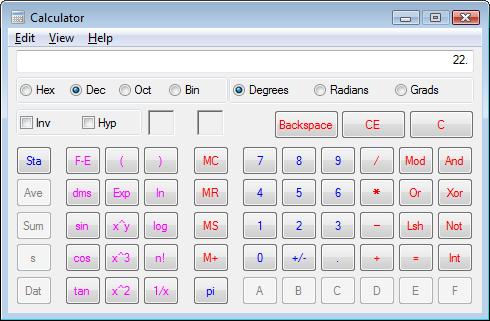 Values shown in nistune.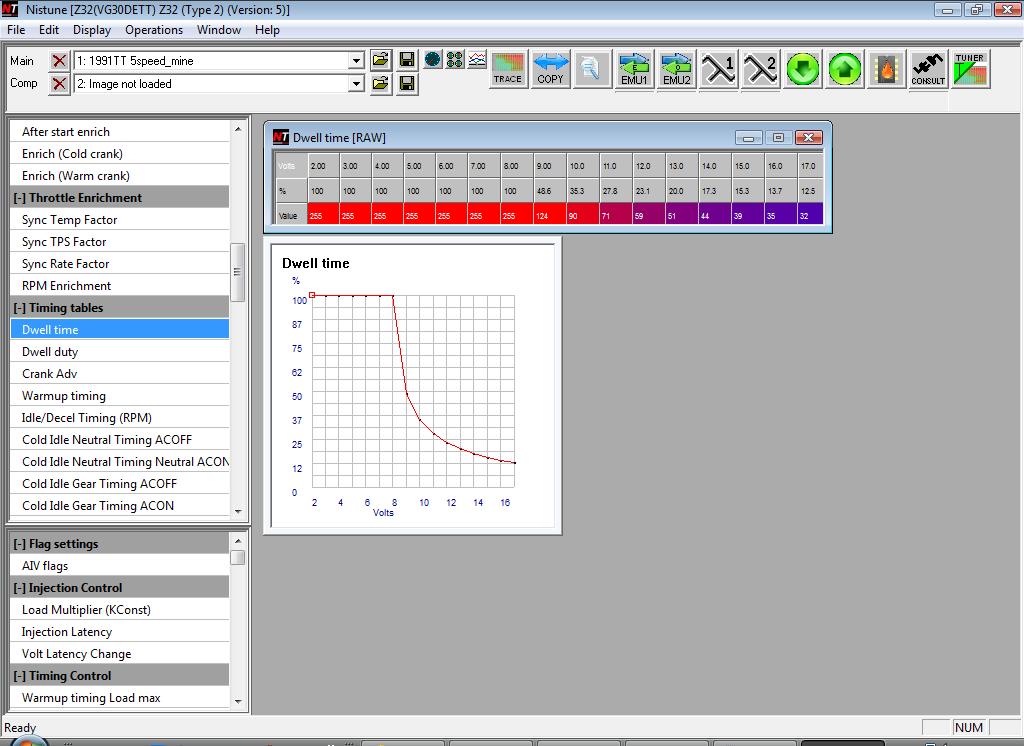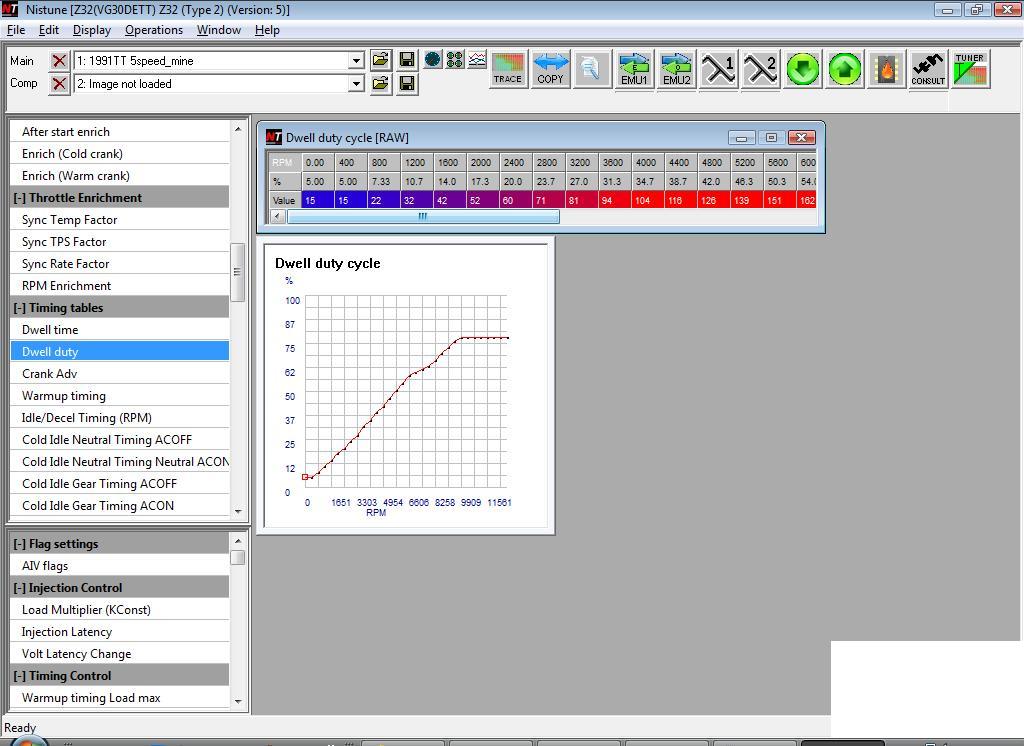 Nissan Data Voice - The first Nissan diagnostic software with a voice!