It's part of the engine pull TECH page. Simple stuff:

11. Disconnect Steering (not required, but can make things easier)
Unbolt the steering u-joints, remove both bolts (2 x12 mm)
Slide joints upward to come off steering rack
Make sure not to move plastic indexing piece on lower splines

Since you're replacing the U-Joint. I'd find some way to index the steering column so you get everything lined up the same. I recall the plastic indexer is on the rack and typically that's the end you would pull free to disconnect the column from the rack.

Later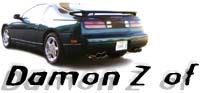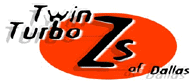 When was the last time you *really* did something with your Z to call
yourself a Z enthusiast?
Member #1 PETZ