The look in person is simply. It makes any car look even meaner than it already is.

The fact that it is sooo easy to maintain is really appealing to me as well. With a nice black car, I get really tired of feeling the need to polish it every week just to keep it looking nice. These wraps can just be rinsed and wiped with a towel. The protective layer over the flat black wrap allows this. For a driven car this would be awesome instead of the usual 3 hour process I have to do currently!

I know I'm going against the votes here as well as what my gf is telling me to do (She also told me to not paint my wheels black though), but anyone here that has seen what I do, knows I like to try out new things. If I end up really not liking it too, I can always remove it. Granted that is wasted money, but I'd really like to try it out.

He are some pictures from their site and others. I forgot to being my camera when I went to check it out in person.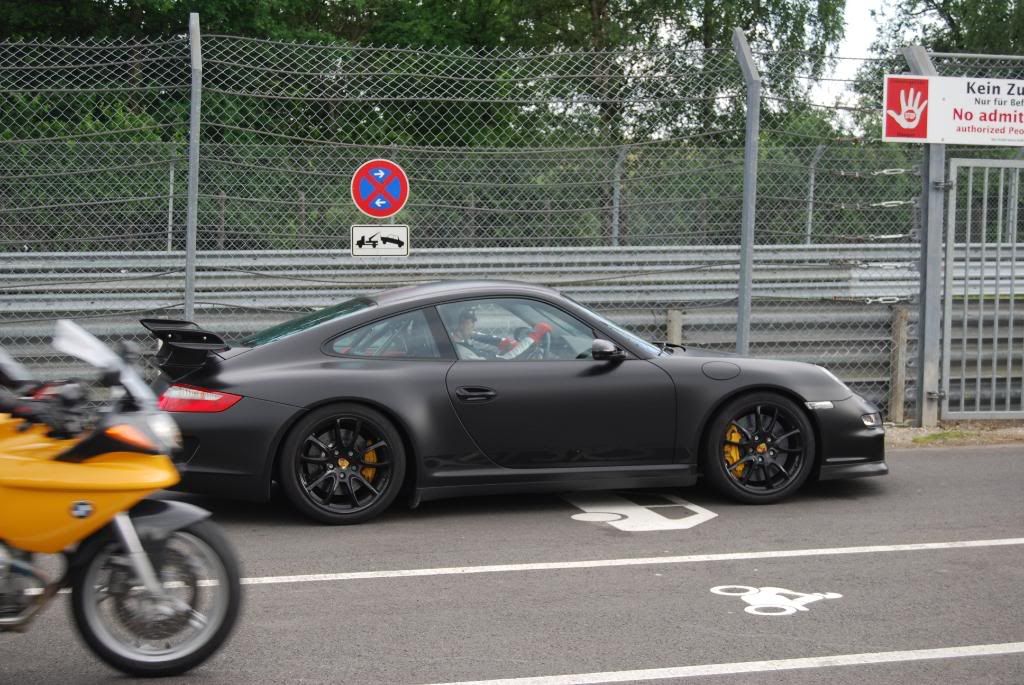 This one is satin...not flat...but close enough...