Message
This was awhile ago, and maybe EPR doesn't do this type of quality work anymore, but I'd never be willing to take that chance.

Here's the gasket installed on the head and a Sharpie is used to darken the exposed upper right side of the head's gasket surface.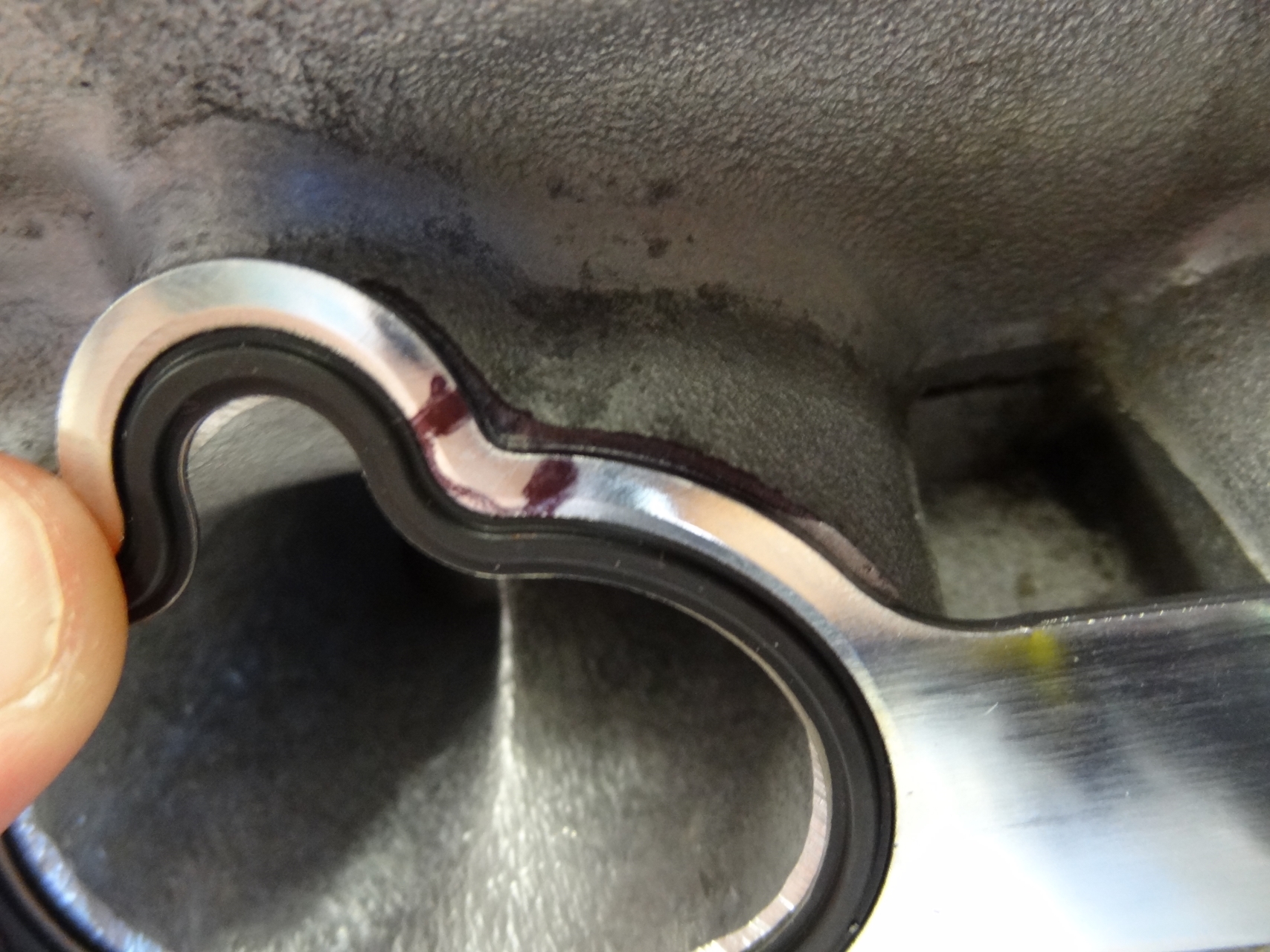 The gasket is removed showing virtually zero gasket engagement.