Here's the original post from a few months back.
And here it is fitted to a block with the oil pump cover: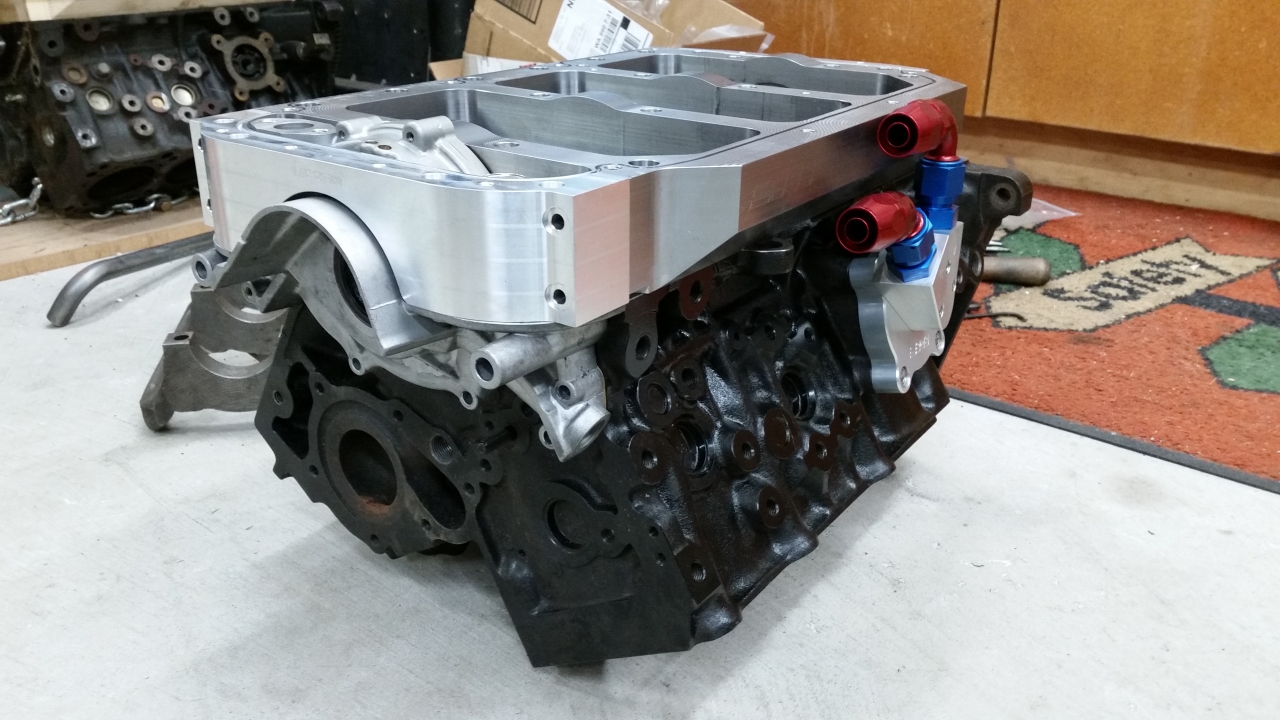 First revision rear seal holder - I found that stock rear seal holders are not concentric to the crank and the reverse engineering of one made my first revision off as well. I checked multiple setups and found them to be
off center as much as 0.010". Because my design needs to also be flush to the bedplate's oil pan mount surface, it's almost impossible to achieve that and be concentric to the crank as a bolt-on, so the next revision
BDE seal holder will have a separate seal collar that can be installed and centered after the main plate is bolted up flush to the bedplate oil pan surface.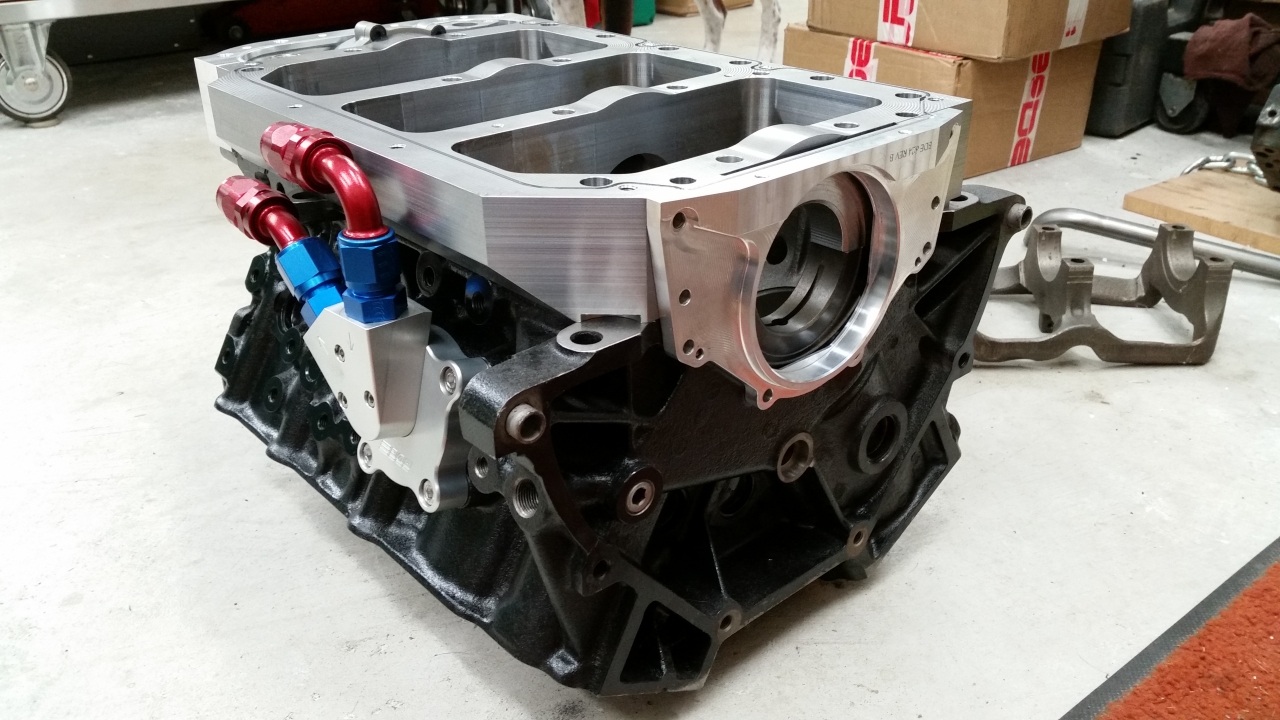 Remote filter adapter: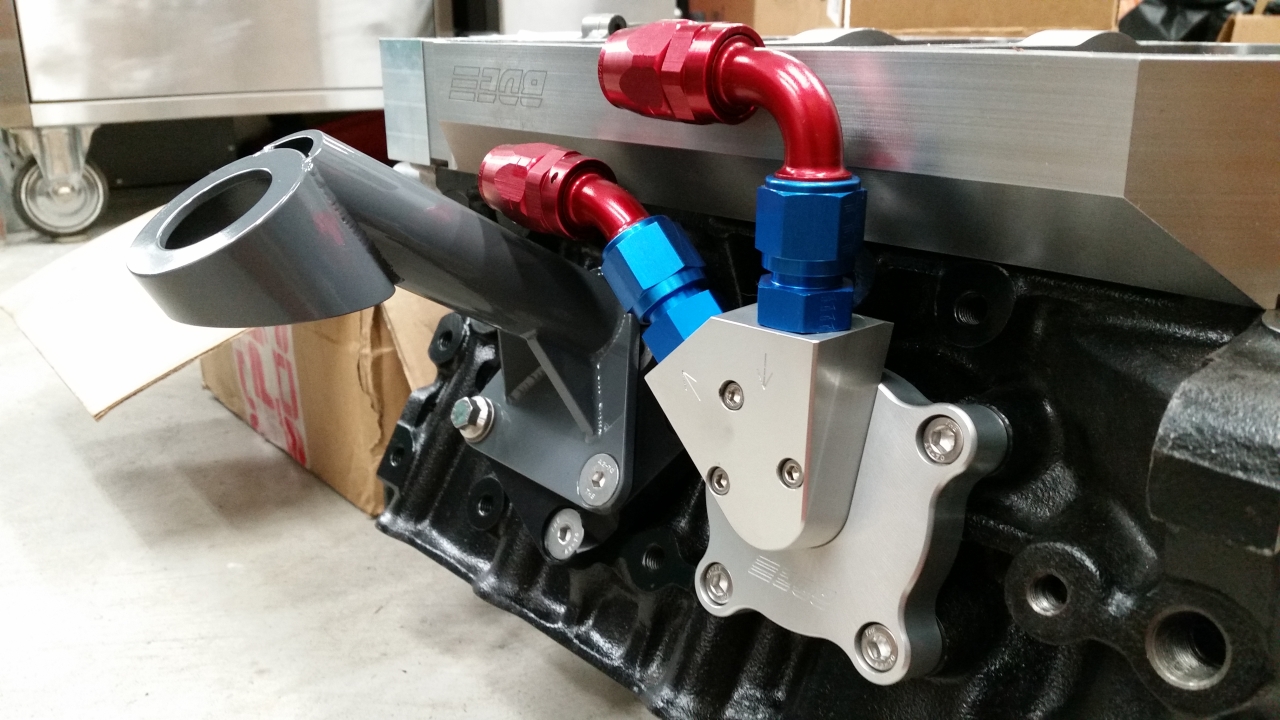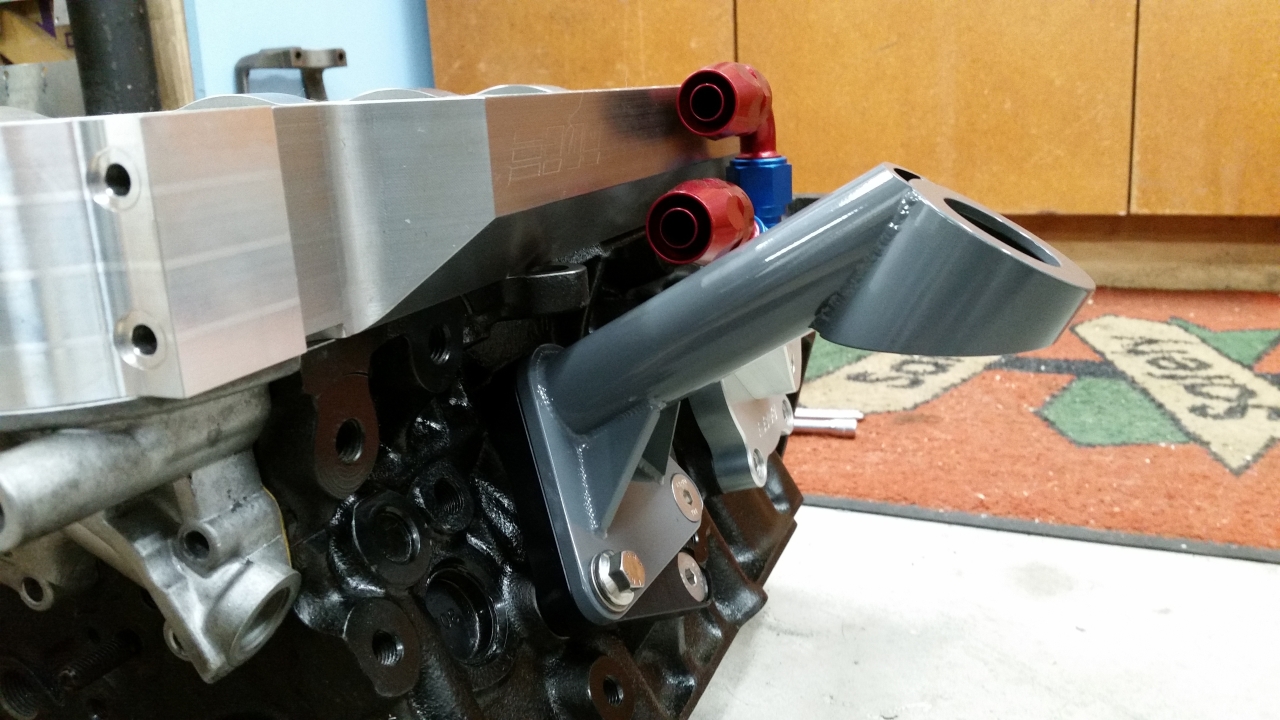 It was interesting when setting up the block to machine it to fit the bedplate; the stock recess cuts for the girdle were not inline for all caps, #2 was offset by 0.002". And the depth of cut was all over the place too,
I had to cut the parting line surfaces down 0.003" to get them all in one plane. The oil pan rail was cut 0.008" to get the step height perfect with the bedplate.
As a side-note, there was some discussion on the last post of this being overkill because Jorge Lazcano's car runs fine with just steel main caps. Interestingly, Mr. Lazcano actually contacted me in October to put his
name on one of the first batch to be made... apparently "overkill" with respect to bottom end strength sounds appealing to Jorge and I look forward to seeing this part on the fastest VG on the planet.
Next post: the oil pan