Late type lower plenum bolt-on injector adapters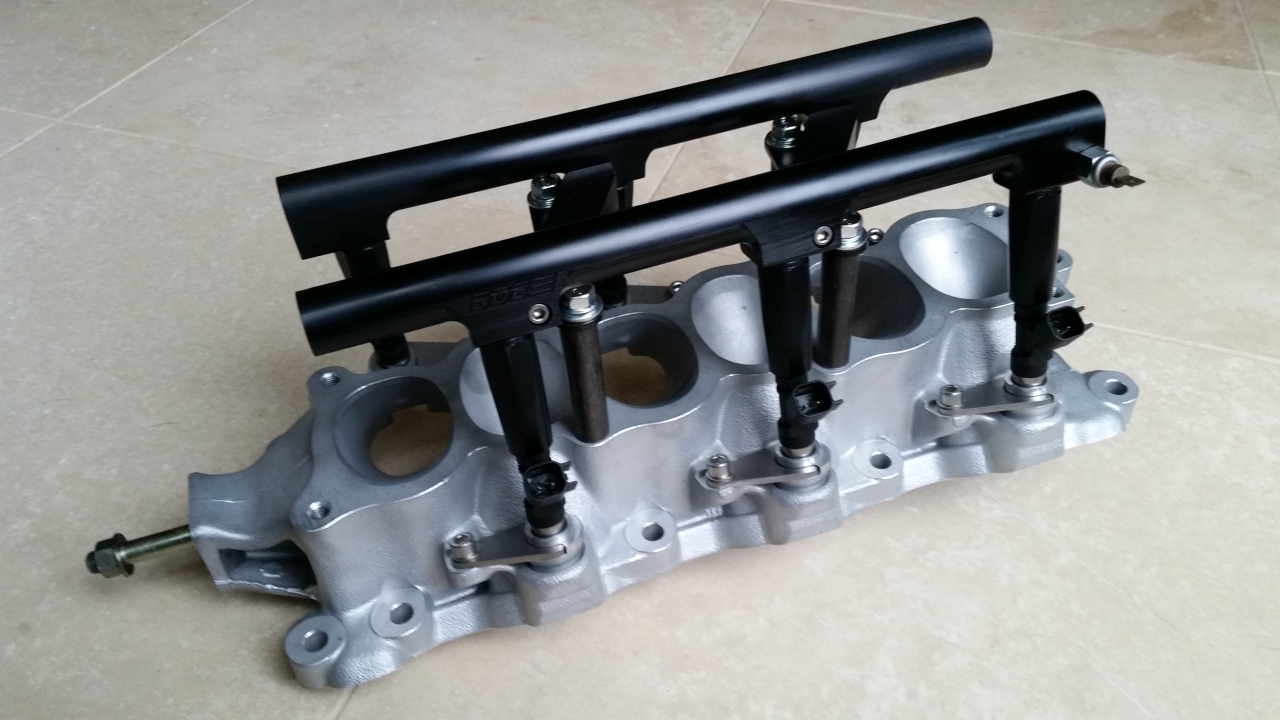 Late lower plenum's injector angle was rolled 3.5° more than the Early type plenum's injector angle (don't ask me why). BDE late type bolt-on injector adapter maintains the injector angle from Early plenum to work
with standard BDE fuel rail hardware and the clamps index the adapters for perfect alignment. Created for those who don't want to remove their Late type lower plenum to switch to BDE fuel rails and top-feed injectors.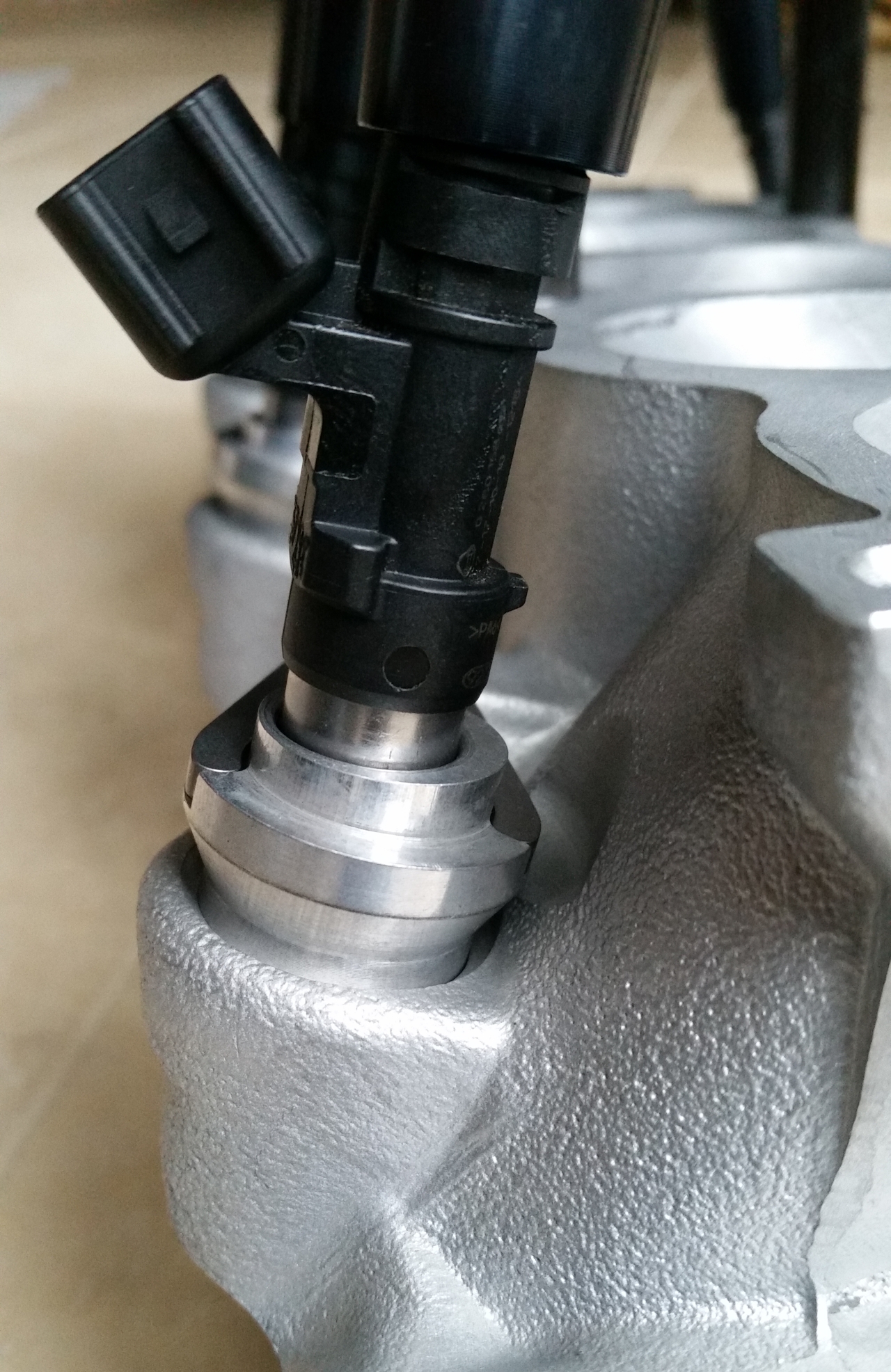 VG30DE(TT) oil filter relocate kit. Designed to primarily work with my bedplate but will work just as well on engines without the bedplate. Makes it easier to plumb a full-flow oil cooler and move the filter to a
more accessible area. Not shown are -10 ORB inlet and outlet bosses to work with AN fittings.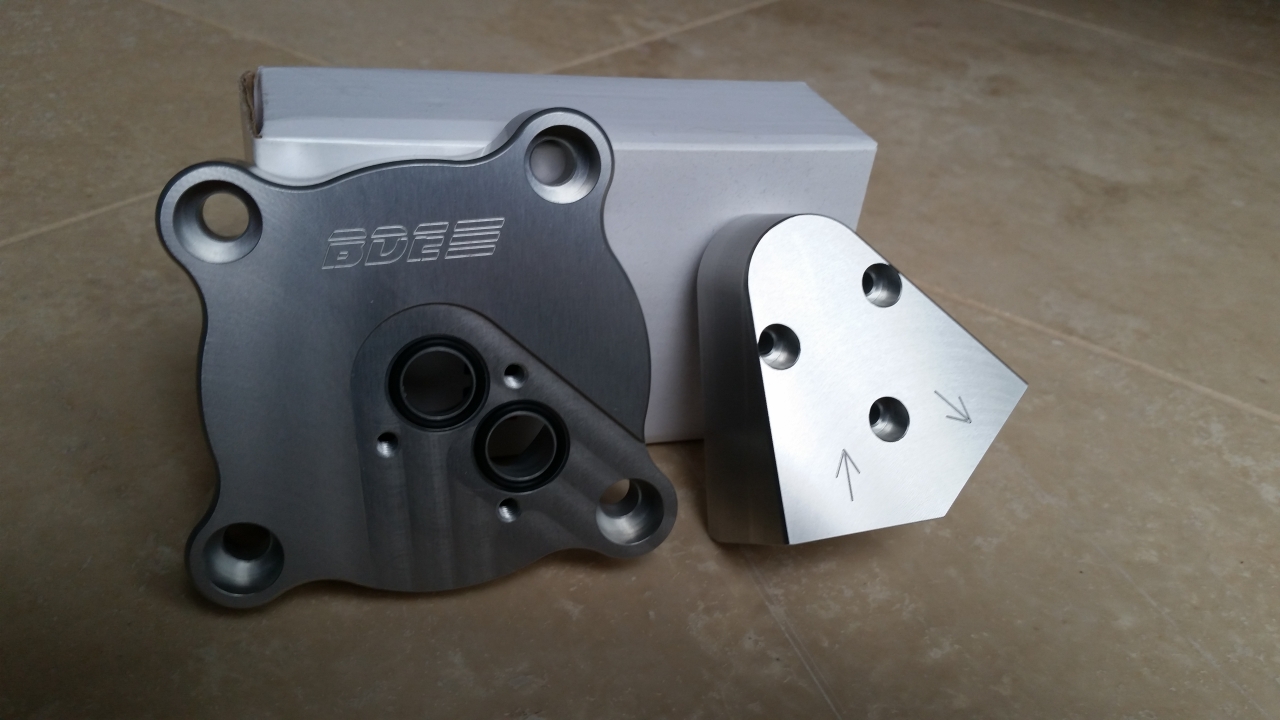 No gaskets needed, o-rings do all of the sealing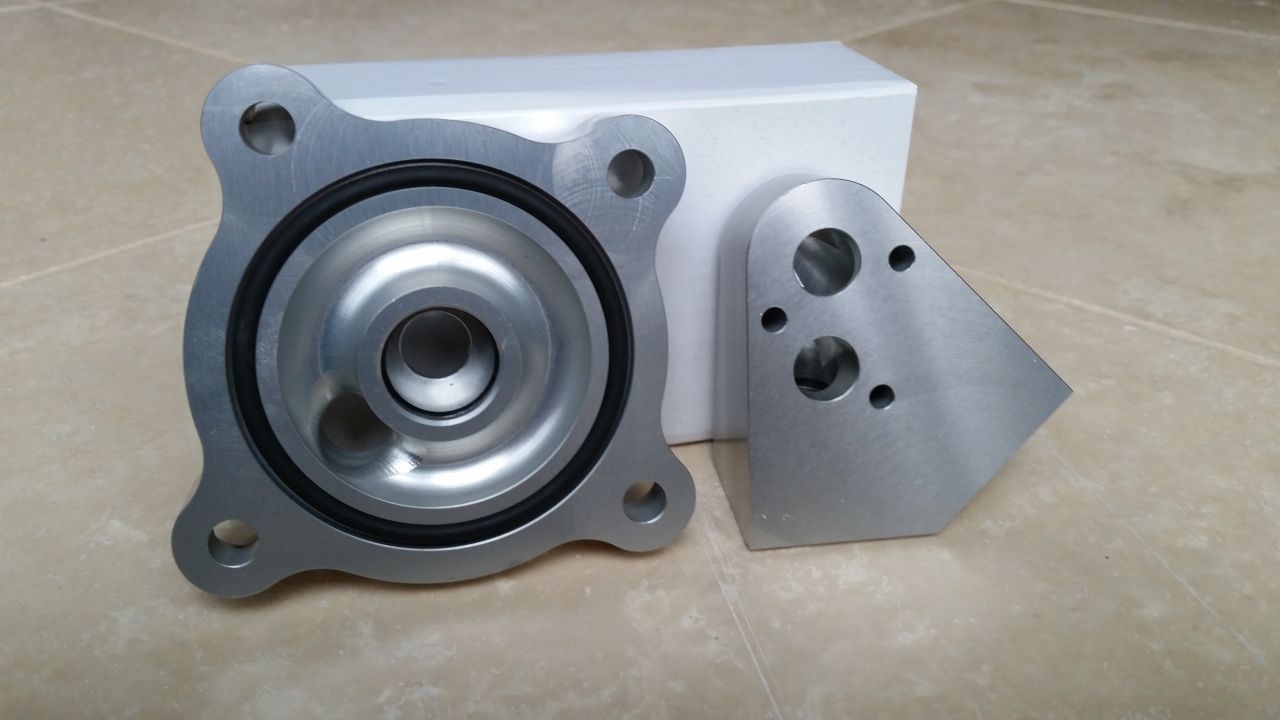 Inlet and outlet arrows.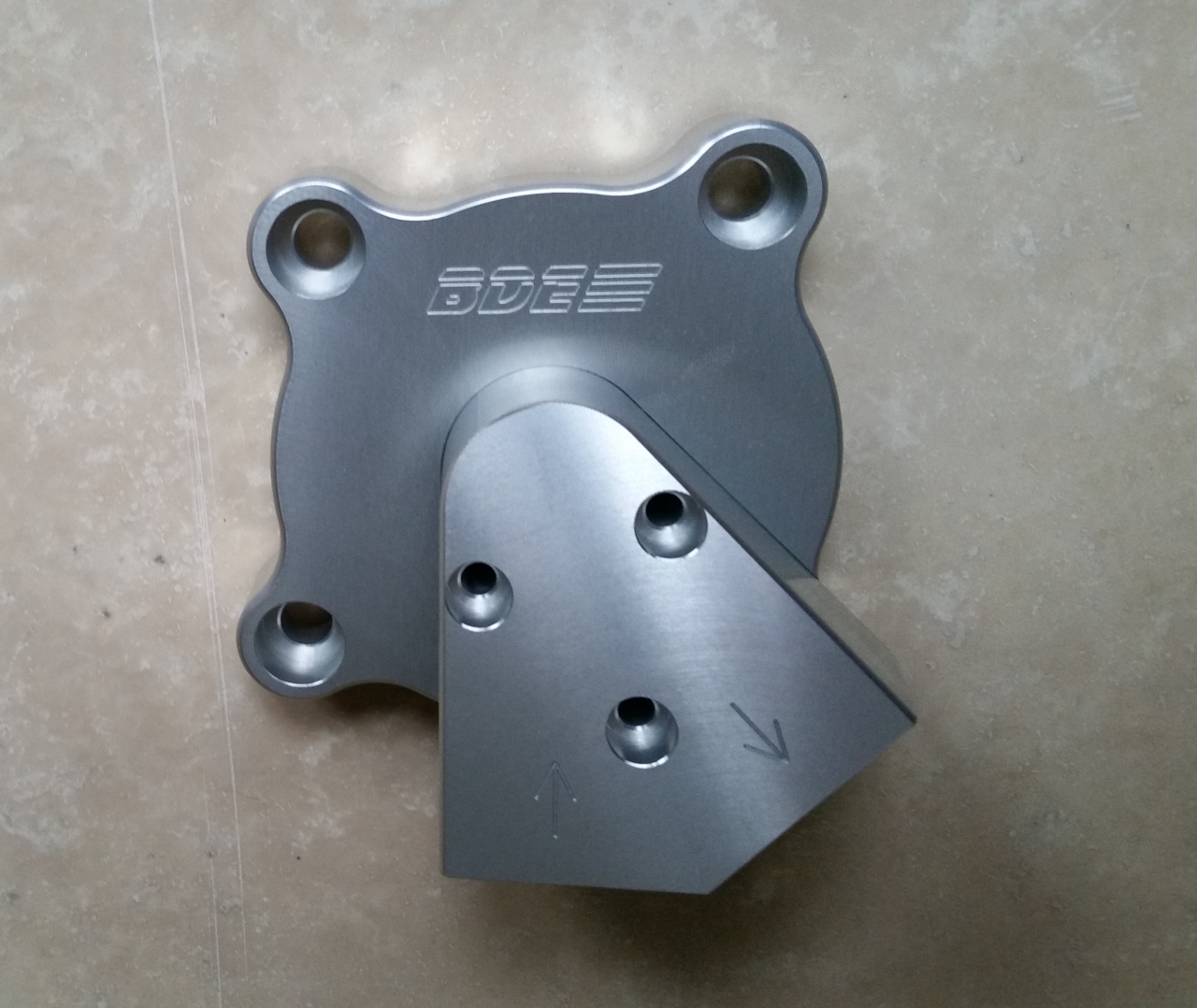 Look for these in the classified section with prices later this month.