Put all your ZCON2017 messages here please.

Thanks for buying new TwinTurbo.NET gear!

Our TwinTurbo.NET evening out will be tied into the Austin InvaZion listed on the schedule of events Thursday night. We'll be meeting at Shiner's Saloon off S. Congress after 9p for adult beverages. Shuttles will be running from the hotel to downtown 7pm to midnight, so we don't have to drive unless you want to. Uber and Lyft have returned to Austin recently so that's available too. There is a parking garage close by if you want to control your own destiny.

Note so no one is surprised - this is a bar, not a restaurant with a bar. 21 and up only please!

Look for the blue 300 Degree/TwinTurbo.NET booth at the car shows to pick up your gear if you're attending. We will *not* be doing this at Harris Hill Thursday or at Shiner's Saloon Thursday night... I highly recommend visiting on Wednesday!!

See you next week!!

Later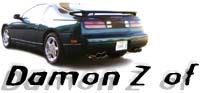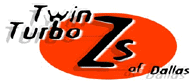 When was the last time you *really* did something with your Z to call yourself a Z enthusiast?
Member #1 PETZ