Message
These are from the trip Greg and I took with Mad Mike to Japan in 2002. I think we posted these back then in the trip recap, but I don't recall if these particular pics were part of it.

At Tochigi, they brought out a couple cars that were test mules for the 350Z. I don't remember the story on the red car though. They told us a little about the purpose of each car. I do remember riding with Kato-san (#1 test driver) in a shortened wheelbase R34 around the track (the silver one at the end). Definitely a 'brown pants' ride as we called it. Guy is amazing.
Later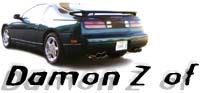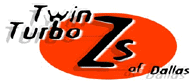 When was the last time you *really* did something with your Z to call yourself a Z enthusiast?
Member #1 PETZ