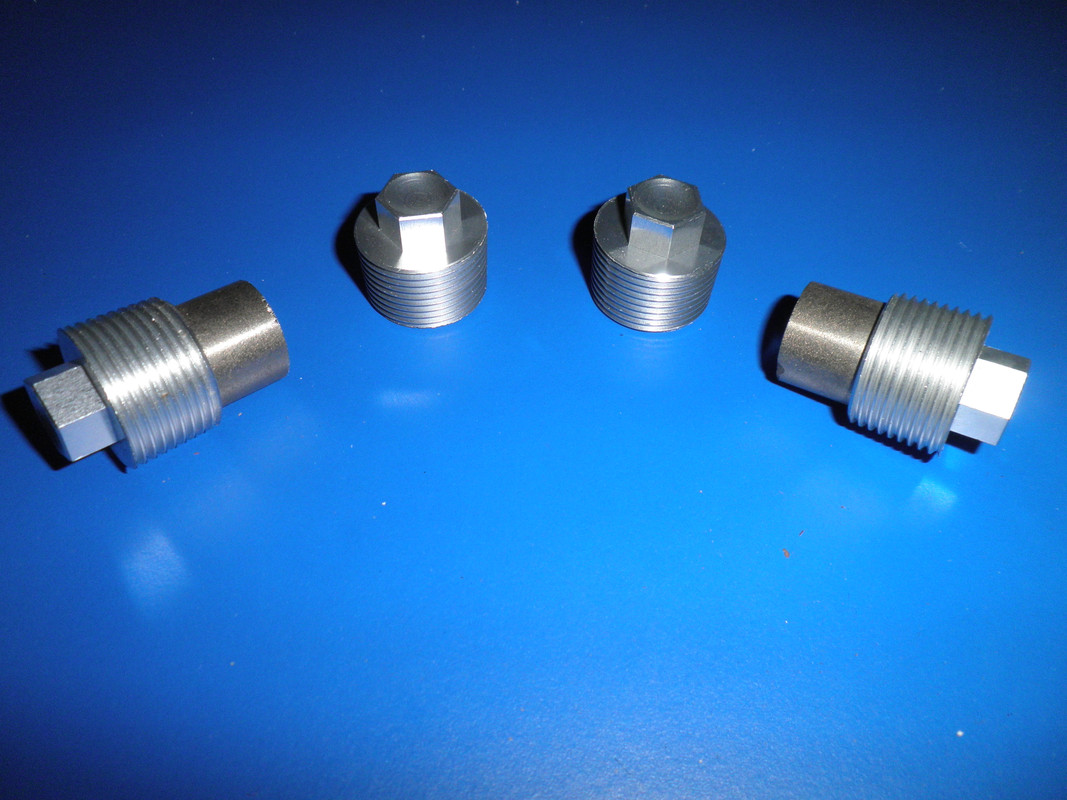 All plugs have 14mm hex heads for easy removal/refit (rather than the horrible Nissan 'square hole' that is a real PITA)
These huge extreme temperature magnets will not be effected by the very high temperatures experienced by the 'uncooled' oil in the transmission and differential of the 300zx
Tests have shown the oem magnet has to actually touch a metallic particle to hold it, whereas the Monster magnet will pull particles out of the oil as it circulates past the drain plug.
Also, while most 300zx owners religiously change their engine oil at regular intervals, very few think to change transmission or differential fluids. This makes the need for a really effective magnetic transmission/differential drain plug even more important
Monster magnetic hex head drain plug & filler plug sets for manual 300ZX (TT & NA) $50 a set
(One set can also be used for the differential on TWO automatic 300zx's)
Payment via Paypal. Shipping is $12.50
Email me if you have any questions
.
.
.
.